Give a Helping Hand 🤝 to those who need it.
With your donation of $35 to the Food Bank of the Golden Crescent, you can provide 280 meals to hungry children, families, or elderly individuals in need. Everyone benefits anytime anyone is able to help. Donate today and make a lasting impact forever.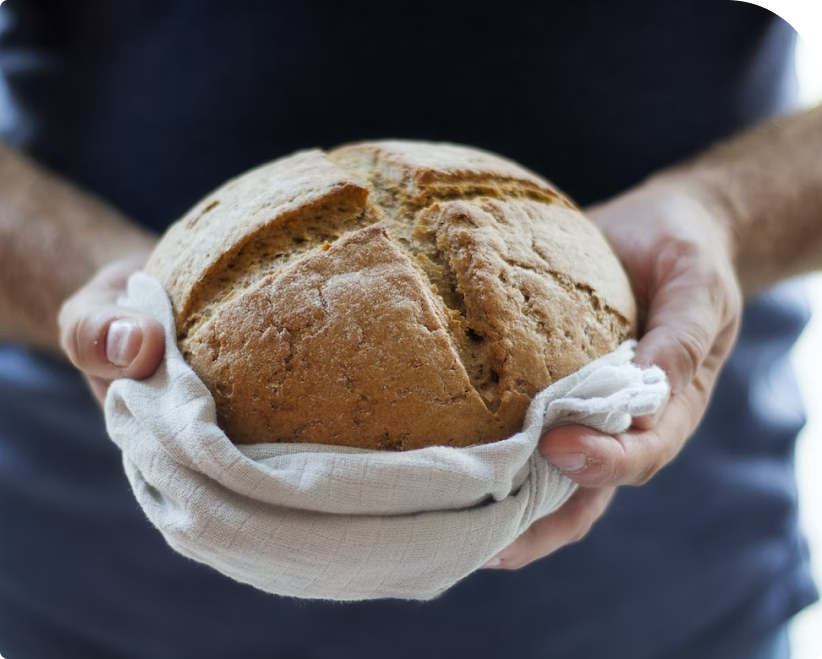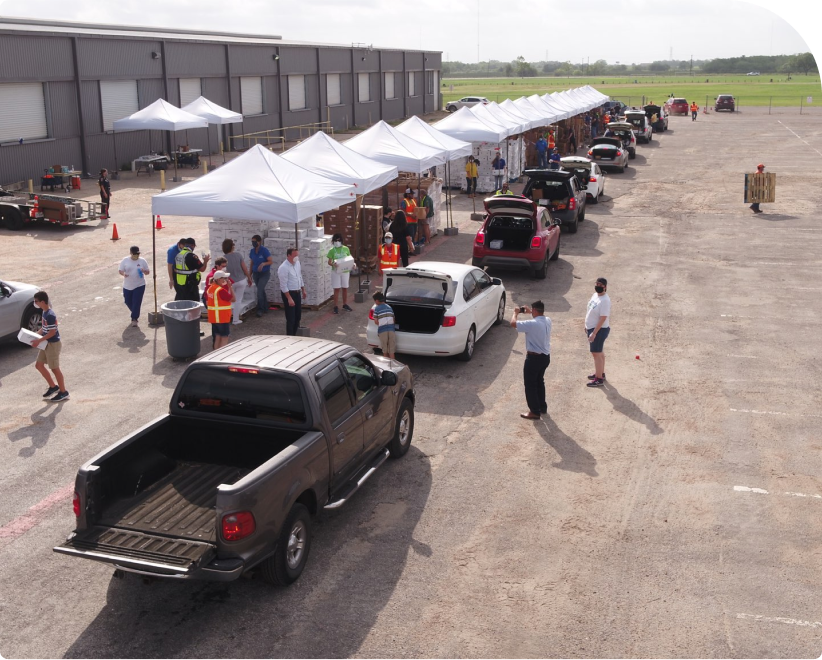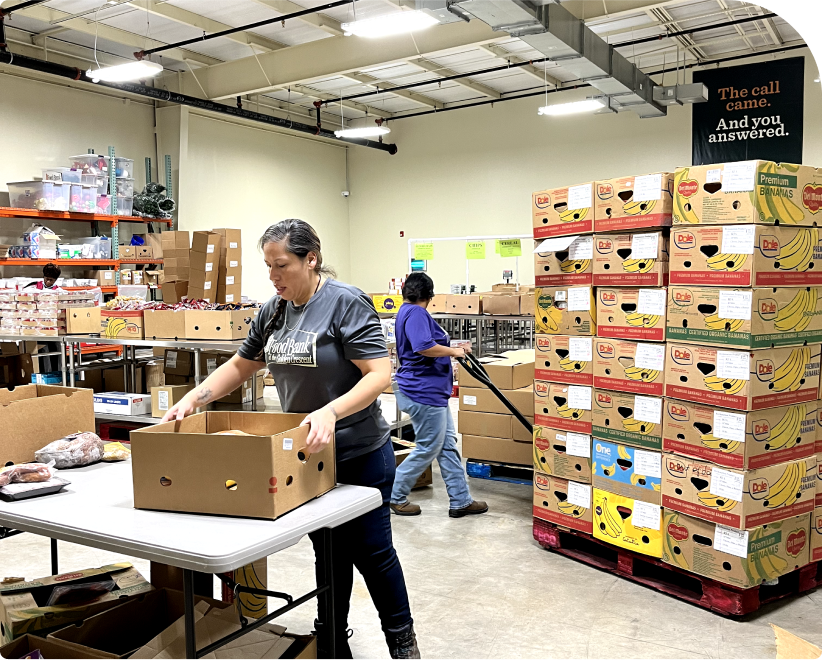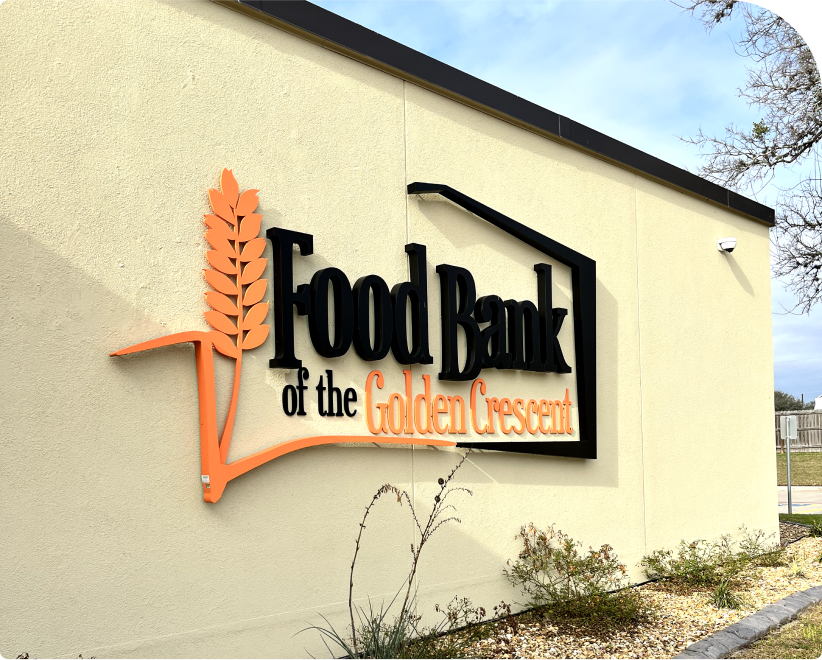 With your donation of $35 to the Food Bank of the Golden Crescent, you can provide 280 meals to hungry children, families or elderly individuals in need.
Families and Struggles Alike:
Everyone Deserves to Eat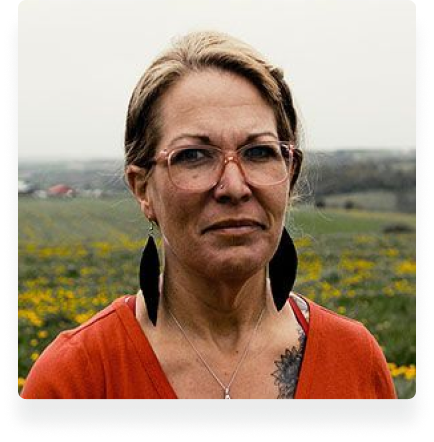 Farmer, mother, and devoted wife
Meet Anne Lee, farmer, mother, and devoted wife. It's no surprise that family farmers within America have had a tough time since before the pandemic. In fact, most farmers have had to sell milk for less than the cost to actually produce it–this has been an ongoing problem since 2015. Anne Lee's family was caught in a downward spiral in 2019 as the money they were making from dairy cows wasn't nearly enough to keep food on their table and for the first time, they realized they would need a little extra help. Anne and her family decided to turn to a local food pantry.
"My mom's voice kept going through my head," Anne shares. "Take the helping hand when you need it and give back when you don't. The pantry changed everything for us." The pantry was able to help Anne and her husband feed themselves and their three children.
As they didn't have to worry about food during this time, they shifted their focus to changing operations on their farm, and with the introduction of their butcher shop to the farm, they have now been able to support themselves without any help for the first time in over a year. Anne shares, "We wouldn't be where we are today without the pantry. The least we can do is give back to say thanks."
Your donation can help anyone hungry feel full, less alone, and that
there are people out there who care.
Want to donate to the Food Bank of the Golden Crescent? Everyone thrives when anyone helps.
The impact that you made
with your contribution
Frequently Asked Questions
A food bank solicits, stores and distributes large donations of food, donations that a single food pantry could not accept because of a lack of storage capacity at their facility. Food banks feed the needs of hungry people by distributing the donations they receive to a large number of member agencies, such as food pantries, soup kitchens, meal programs, drug treatment centers, and senior care centers.
A food pantry provides food packages to families that have a place to live, but not enough food. These packages are designed to provide nutritionally balanced meals.
Soup kitchens serve individuals in need of a hot meal, the only meal of the day for many of them. Most soup kitchens serve a full, balanced meal, and some prepare and deliver meals to the homebound, as well.
The primary method of distributing food is through our network of partner agencies and feeding programs that work in cooperation with The Food Bank of the Golden Crescent. Food is either picked up at our distribution center by the partner agency, or it is delivered by 18 wheelers to agencies on our delivery routes. From there, agencies distribute the food to clients. Food is also directly distributed through our hunger programs targeted towards children, adults or seniors.
The Food Bank of the Golden Crescent has access to donated food from a variety of donors including growers, wholesalers, manufacturers, distributors, retailers and other sources. We are able to leverage the private cash donations we receive with other sources of funding, donated foods and the purchasing power of our national cooperatives and volunteer support to provide up to 280 meals for $35 donated.
There are always an unlimited number of volunteer opportunities for those who are looking to give back to every community in a big way. You can contribute to our mission in multiple ways if you are unable to attend the Food Bank or donate financially.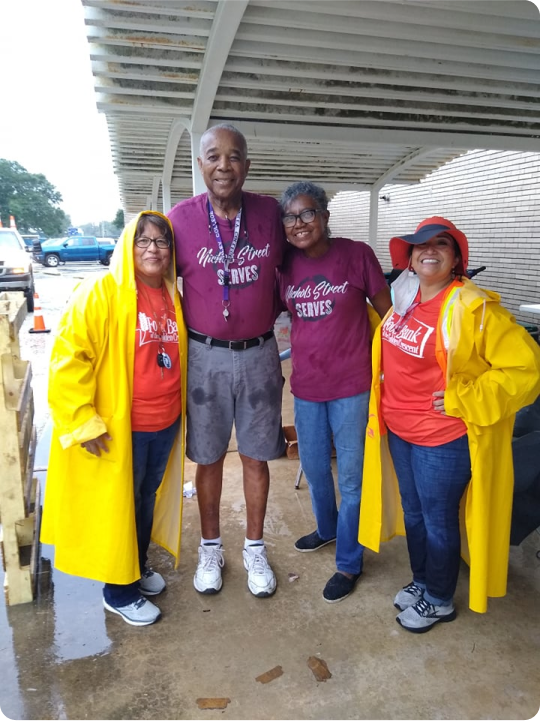 How Your Business Can Help
Need A Collection Box At Your Place Of Business?
Our team will drop off a collection box at your facility and pick it up on a monthly basis. No action is needed on your part besides filling out the form:
Sign up for our newsletter to get a chance to